Precious Home Health Care, Inc.
Precious Home Health Care, Inc understands and answers your home health care needs in many ways. You can choose the level of care that we bring to your home with guidance from your physician. We offer health care services to elderly individuals, mothers and the disabled. We firmly believe that the transition to a place where recovery can be more receptive can give us a better chance of the health care treatment in your homes to be more effective.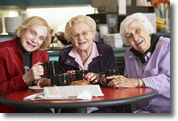 When someone is given the choice between their home and quality health care in a facility, many would choose the latter and spend their lives in health care centers where they can be medically attended to for illness and disability. However, there are downsides to this choice. Our bodies tend to resist treatment on its own especially if the environment is not conducive to recovery. A familiar environment – like your own home – can do wonders for a speedy recuperation.
Because home health care services enable the patient to receive one to one attention, recovery is easier to go through. We also establish a personal relationship with the client and advantageously put ourselves closer to other factors that contribute to help him/her come through the challenges of health.

We have a fully trained staff that is equipped with competencies to address any health issue.

From skilled nursing assessments, health assessment, care plan development and recovery - we assist you.

READMORE »
Call Us Today for Appointment and Tour:
We know that deciding on a health care provider can be tough. Let us make it easier for you. Get in touch with us and we can discuss about your health care options at home. A member of our staff will be happy to answer your questions. To know more about us, please call- (972) 686-4209.

Precious Home Health Care, Inc.
3435 Highland Dr. Suite 200
Dallas, Texas 75228
Phone: (972) 686-4209
Mobile: (469) 878-2511
Fax: (972) 686-3825
precioushomehealth@sbcglobal.net